About client
The inspiration for LOLI or 'Living Organic Loving Ingredients', came to me the moment I realized the beauty industry needs to be stirred up. Peel back a beauty label far enough, and you'll see that it's lost its connection to what really nourishes us – food – and in its place is a blend of 95% water, preservatives and synthetics. But it wasn't always this way. From Cleopatra to the Arawak Indians of Jamaica's Blue Mountains (my homeland), powerful beauty remedies began with superfood ingredients, freshly harvested and customized. It's time to bring this wisdom back. Our products start with the purest, most potent, food-grade ingredients, hand-selected and responsibly sourced. Let your intuition guide you. Blend a beauty ritual all your own. Together let's 'stir up beauty' and make a conscious change.
Client / Partner
Loli Beauty
IN THIS PROJECT, WE REALIZED THE DEVELOPMENT OF A FIRST-CLASS STORE BASED ON THE E-COMMERCE PLATFORM OF SHOPIFY.
Validity
The code is clean and beautiful. We check every line of our code for its validity and purity. Clean and accessible code is the key to the long life of any project.
Cross-platform
The project has been tested on all available platforms. The project cannot be considered completed until a deep QA analysis has been made.
Cross-browser compatibility
The project passed the test and was brought to the state of pixel perfect on all browsers on the Desktop and Mobile devices.
Mobile friendly
The project is fully adaptive and meets the highest standards of UX / UI. We test on real devices.
WHAT IS IT?
A new superfood serum that's a nourishing blend of organic oils for face and hair.
Mother Nature did a bit of showing off when she invented the plum seed. She packed each with an extraordinary mix of nourishing nutrients—vitamins A, C and E, plus sky-high levels of essential fatty acids—making plum seed oil a natural skin protector against damaging free radicals. We source ours from Gascony, France and enhance it with seabuckthorn fruit oil to heal, pomegranate seed oil to brighten and tea seed oil to calm and balance skin. We call this delectable food-grade blend Plum Elixir, a supercharged rejuvenator for celestial, glowing skin and shiny hair. Bonus: the 100% natural aroma—a dreamy mix of sun-warmed honey and almonds—is truly heaven-scent.
HOW DO I USE IT?
Warm 3 to 4 drops in your hands, then press your palms against your cheeks and forehead. Finish by gently patting your nose and chin. On hair, work a few drops into the ends, or massage into your scalp. To BIY: For skin in need of serious moisture, boost any LOLI base or mask recipe with 6 drops of Plum Elixir.
FULL INGREDIENT LIST
Prunus Domestica (Plum) Seed Oil (**), Punica Granatum (Pomegranate) Seed Oil(*), Camellia Oleifera Seed Oil(*), Hippophae Rhamnoides (Sea Buckthorn) Fruit Oil (**) (*) organic (**) organic, food grade. WARNING: If you are pregnant or nursing, or have sensitive skin, allergies or any serious medical conditions, do not use these products unless advised by a physician or medical professional that it is safe. A skin patch test is always recommended prior to use.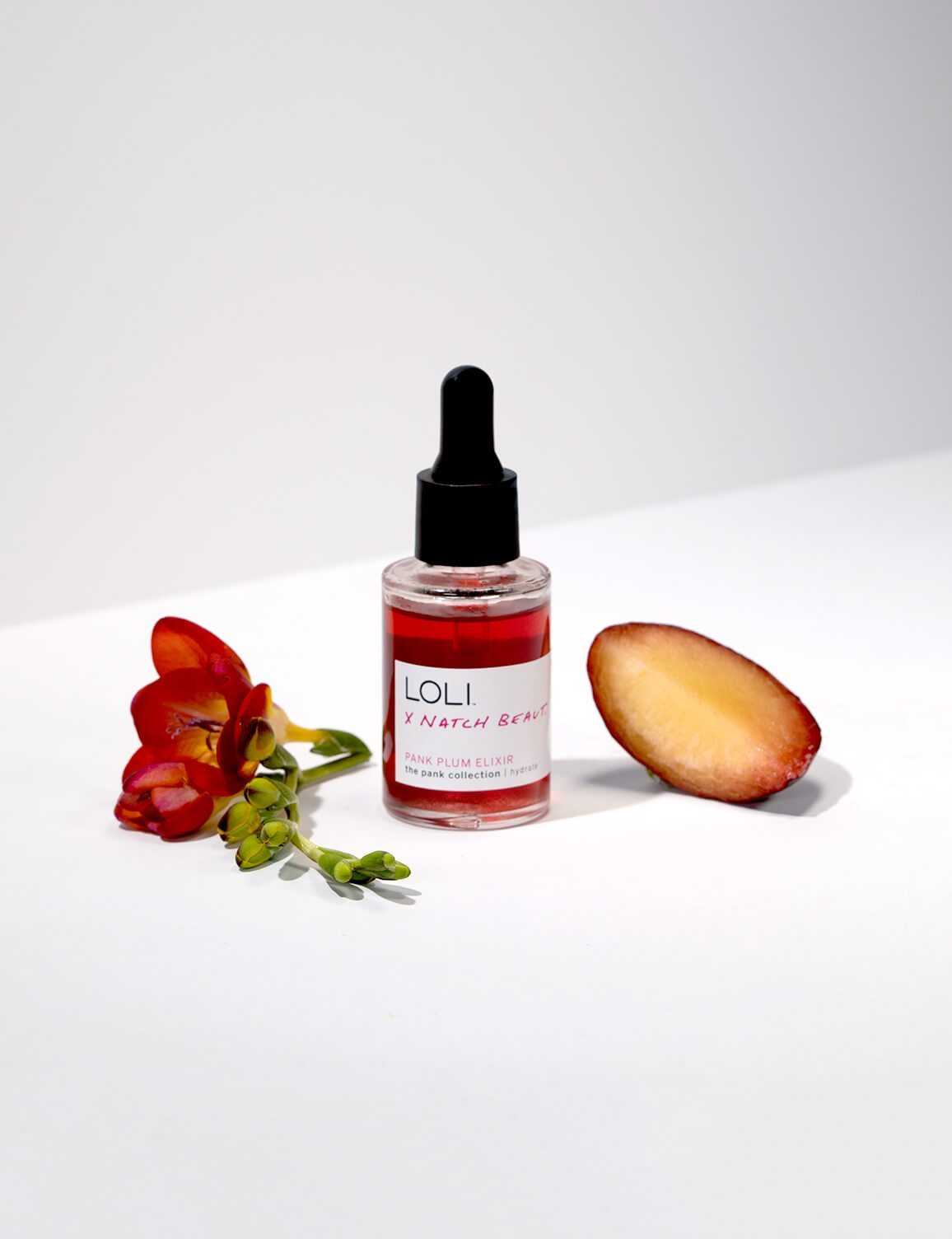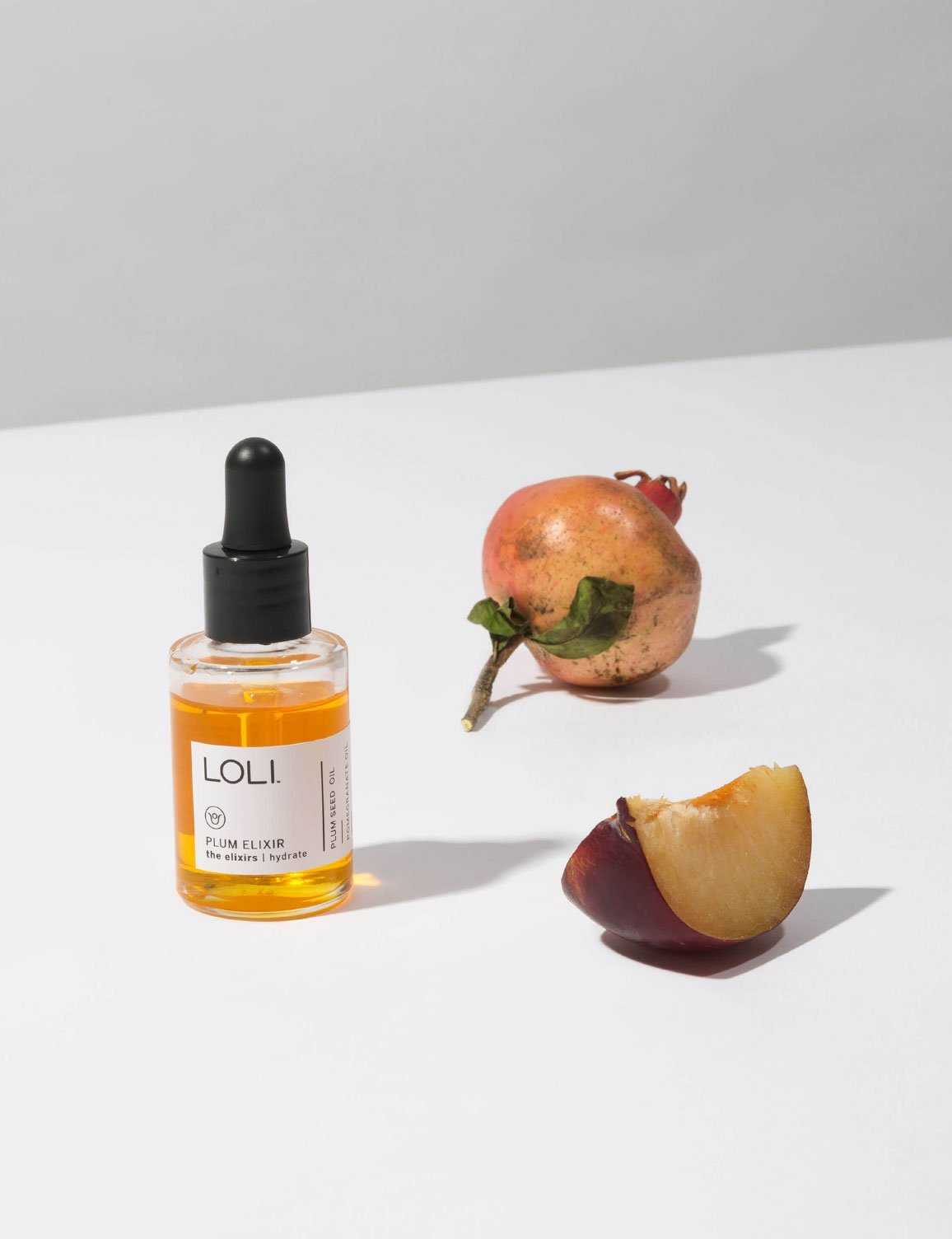 Benefits
Equal parts easy, ethical and empowering. Earth-friendly. People-free. Experience mindfully-made beauty. We're committed to the stopping of people trafficking. We're proud to be the first and only beauty company to be a member of Made In A Free World. We don't believe anyone should build their happiness on top of someone else's unhappiness. Our ingredients and products are earth friendly and kind to all creatures. From our certified compostable bags and reusable glass jars to our commitment to the stopping of people trafficking, ethical is just how we do things. From our food-grade, glass yogurt jars that can be reused for food storage , to our certified compostable labels, bags and boxes, we are thoughtful in our choices and mindful of both the planet and people.